Create a Low Maintenance, Eco-Friendly Home
03 September 2022, 17:49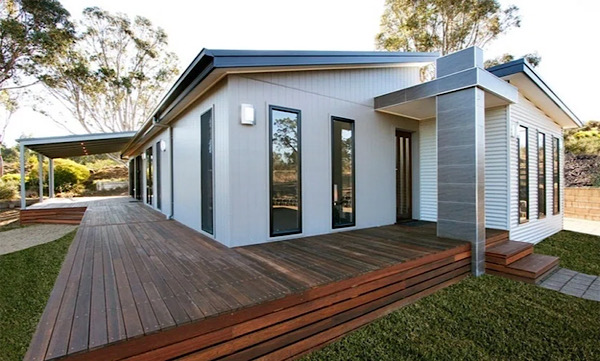 By Vlera Bajraktari, Sustainability writer for Realty Sage
A busy and packed schedule seems to be a fact of life for most of us. So, we're always looking for ways to have as much free time as possible. That's why there's now a focus on spaces that aren't consumed by daily wear and tear, stains and dust, but stay looking their best with a little intervention. Essentially, we're now looking for our home to be low-maintenance to give us more time to spend on enjoying it, and less on sprucing it back up.
A low maintenance home requires little time and effort to keep it in good condition. Imagine a house you never have to repaint. A roof you never have to replace. Flooring and countertops you rarely have to clean. Or a garden that basically maintains itself. This all leads to you getting more rest, while also saving the environment and your finances. A low maintenance home can be achieved either from the beginning, while building it, or by upgrading an existing home.
Smaller home
photo source My Domaine
Homes smaller than 1000 square feet allow you to keep less clutter and can be kept tidy easier. Additionally you spend less energy, create less waste and save money. For example,
the average cost of a tiny house (60-400 square feet) is $30,000-$60,000
.
Durable materials
Select building materials and interior furnishings that will last longer. Expect to pay a premium, but this will be paid back by the time and money you save in the long run. Here are some of the most sustainable building materials:
Fiber-cement siding - Tough, long-lasting fiber-cement siding is dimensionally stable when the weather changes, which puts less stress on paint finishes. It's also rot-, fire-, and insect-proof. Warranties range from 30 to 50 years. And it usually costs from $5-$14 per square foot installed.
Metal roofing - Metal roofing is one of the toughest, most maintenance-free roofing materials made. It is also fire resistant. It comes with a 40-50 year warranty and it costs from $3-$30 per square foot installed.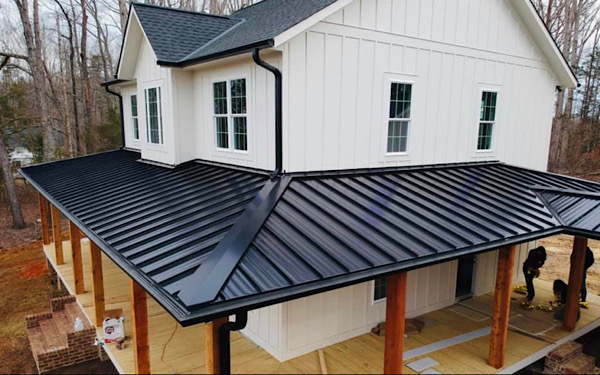 photo source A D Constructing
Tropical hardwood flooring - Tropical hardwoods like ipe or cambara are very low maintenance; no finish is required and they are very durable, 50-70 years. They are also insect and rot-resistant, and don't leach chemicals into the environment. They can be on the expensive side, typically ranging from $10-$40 per square foot, but considering how much upkeep usual floors require, they are worth the money.
Quartz countertops - Quartz is tough, durable, antimicrobial, and scratch-resistant. It's almost impossible to stain, and it cleans up easily. It's completely non-porous and never needs sealing. In addition to being long-lasting, quartz counters come in many colors and unique patterns to go with any motif. A 10- to 15-year warranty is standard but some manufacturers offer a lifetime guarantee. The average cost of a quartz worktop, including installation, tends to range from $50-$125 per square foot.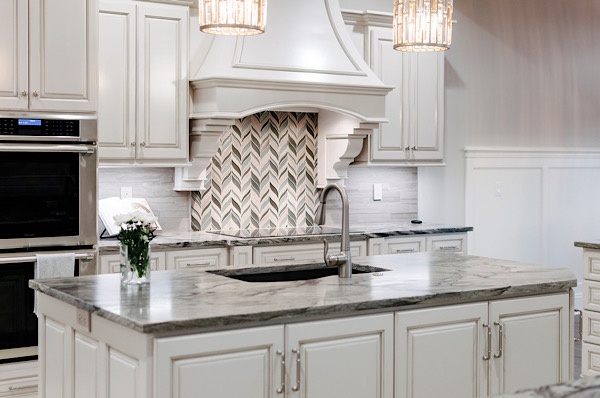 photo source Rock Doctor
Smart appliances
Home features such as lighting, heating, windows, doors, and many more, can all be automated.
Smart homes
are extremely low maintenance, convenient, efficient and cost effective. They are also high in demand, which translates to higher market values. Here are some essentials of smart homes: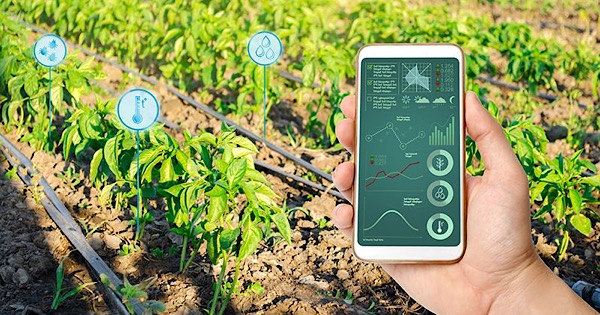 photo source Climatebiz
Smart lighting - Smart lighting is an innovative lighting technology which allows you to remotely control your lighting. They can be triggered by voice or movement, so you can illuminate the house when your hands are full or so you won't have to amble in the dark. You can automatically dim the light, adjust the color temperature or control the correct amount of daylight leading to more comfort and better life quality. They also save you lots of money because they last long and are very energy-efficient. Almost all smart lighting products are made to work with LED lighting fixtures, which use at least 75% less energy, and last up to 25 times longer than traditional incandescent bulbs.
Smart thermostats - A smart thermostat, also known as a connected or communicating thermostat, allows you to create automatic and programmable temperature settings based on daily schedules, weather conditions, and heating and cooling needs. Your thermostat can stop the temperature in your home from fluctuating, and can even be set on schedules so that your home warms up or cools down before you return from a long day at work. This way you will be more comfortable and will not waste energy (and money). The ecobee smart thermostat manufacturers claim customers can save 26% on combined heating and cooling costs
Window coverings - Automated shades or blinds are a great solution to help control your energy costs by responding to weather conditions and dependency on artificial light. Their sleek easy to care design requires minimal maintenance, and makes them easy to install and control.
Gutter guard
Gutter mesh saves your gutters from filling with leaves and requiring you to clear your gutters on a regular basis (very important to ensure your gutters don't overflow in a downpour, or be potential fuel for a fire in the summer). You can have a gutter guard fitted to your entire home for a couple of thousand dollars, saving you hours of work every autumn.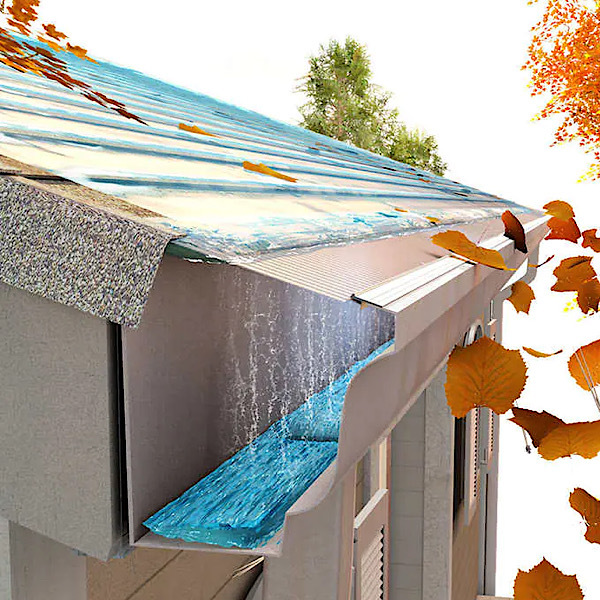 photo source
Backyard Boss
Greywater systems
Greywater refers to the wastewater from showers, baths, and sinks. This water is still relatively clean after use and once it has passed through the system it can be reused for flushing toilets and irrigating gardens.
The use of an Aqua2use greywater filtration system saves the average family of four up to 40,000 gallons of water per year.
They also don't require constant upkeep so there will be low septic maintenance.
A Home That Looks After Itself
With just a few tweaks to your home's design, you can have a virtually chore-free space. With some careful choices and some extra resources, you can upgrade your house with long-lasting materials that will take some upkeep work off your to-do list. This way you will have more free time, save money which you would spend on repairs, and have a positive impact on the environment.
How to Buy a Low Maintenance Home
If you're looking for a low maintenance home for sale, you can connect with eco-knowledgeable real estate agents who can help find you your ideal home that fits your lifestyle and needs. Realty Sage Pros has over 120,000 agents across the United States. Just fill out our short form, telling us what kind of home you want and we will match your unique real estate needs with up to 3 agents based on their experience and knowledge.
www.RealtySagePros.com
.
Back to news