Using data, we connect you to the best real estate leads with no upfront fees, just a low brokerage referral fee for our partners*.
1. Create your profile,
2. Electronically sign your one-time agreement under the "My Leads & Brokerage Agreements" section
3. Wait for the leads to come to you!
No upfront costs*
Set up your profile in just a few minutes.
Sign one of our flexible broker-to-broker referral agreements
Pay only when you close a successful deal
Transaction-ready clients
Our algorithm matches you to serious real estate customers.
Customers must successfully complete a questionnaire
Customers verify that they are not working with other agents.
Close more deals
Act quickly when you receive a lead. Only the first 3 agents who claim the lead will be connected with the customer.
With RS Pros you have less competition & greater chance of closing the deal
*broker-to-broker fee depends on your agreement type; 35% referral fee of gross commission for agent partners and 40% gross commission referral fee for one-time lead claim agreements. See RS
full terms of use
.
Here's how to get started with Realty Sage Pros
1 Create your profile
It's totally free and only takes a few minutes to create your profile. Fully customize it with your professional achievements to stand out from the crowd.
2 Add your experience & knowledge
Your profile is a powerful tool to boost your online presence and grow your referral business. Our platform analyzes your knowledge and experience and gives you more customer lead matches based your detailed profile.
3 Become a partner. Sign our referral agreement
Sign the Intelligent Referrals broker-to-broker agreement and only pay a fee when a referral closes.
View and download the partner referral agreement for agents. Once complete, upload it to your account under the "My Leads and Brokerage Referral Agreements" section.
Why we're different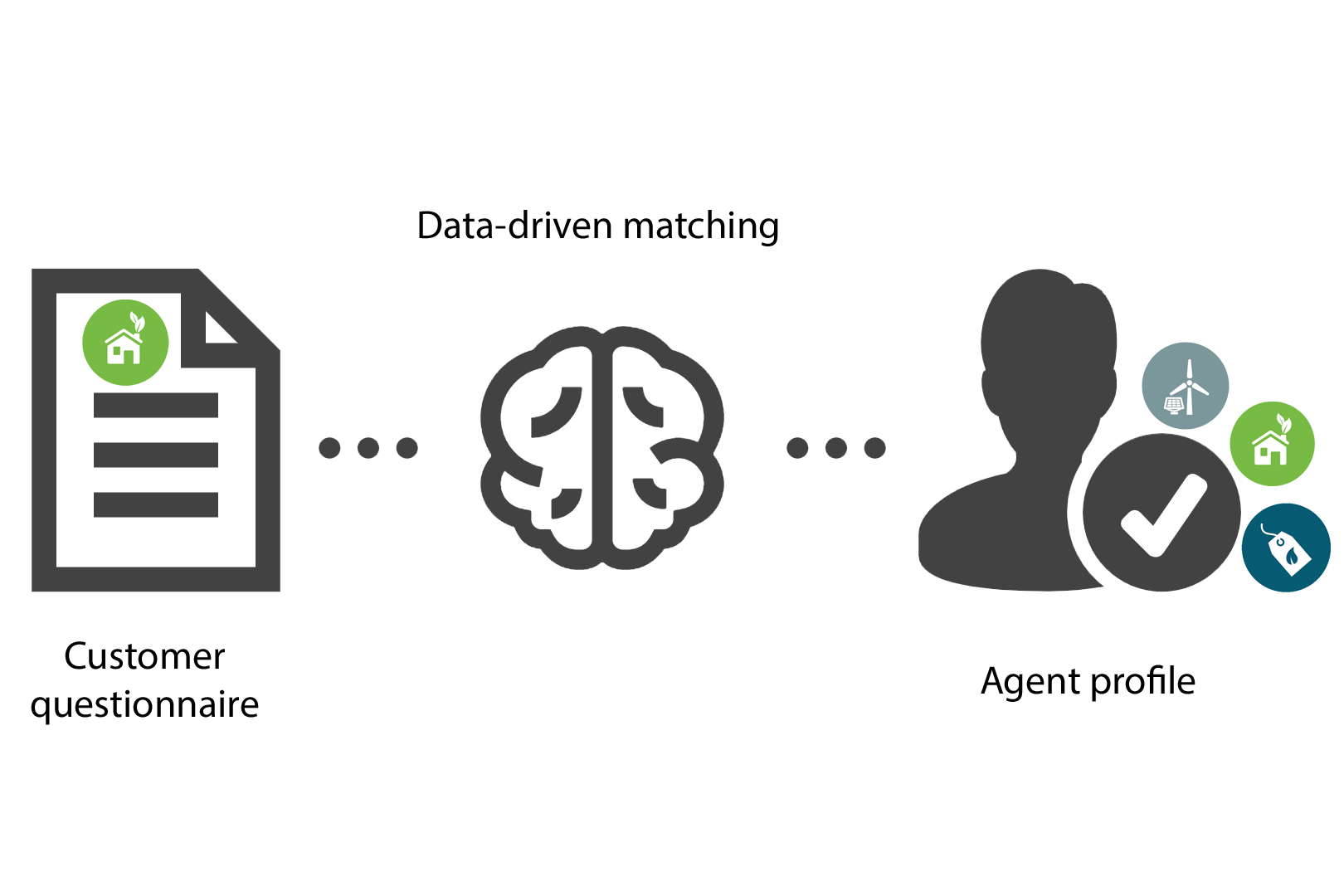 We care about sustainability and smart technology
Homes and multi-family buildings are constructed with more energy efficient features, renewable energy and smart technologies than ever. Your agent knowledge and experience assist buyers in understanding the value and benefits of these premium features. Sellers need your expertise in order to market their homes more accurately and to get the best return on their investment.
Data-driven matching
We use data to match you to customer leads, based on your experience and knowledge and their unique real estate needs. Customize your free agent profile with your area of expertise and let it shine with potential clients.