DOING BUSINESS THE RIGHT WAY
Realty Sage Pros Offers
Data-Driven Matching and Qualified Leads
Only $35 USD per Customer Lead
No Contracts, No Membership AND a Guarantee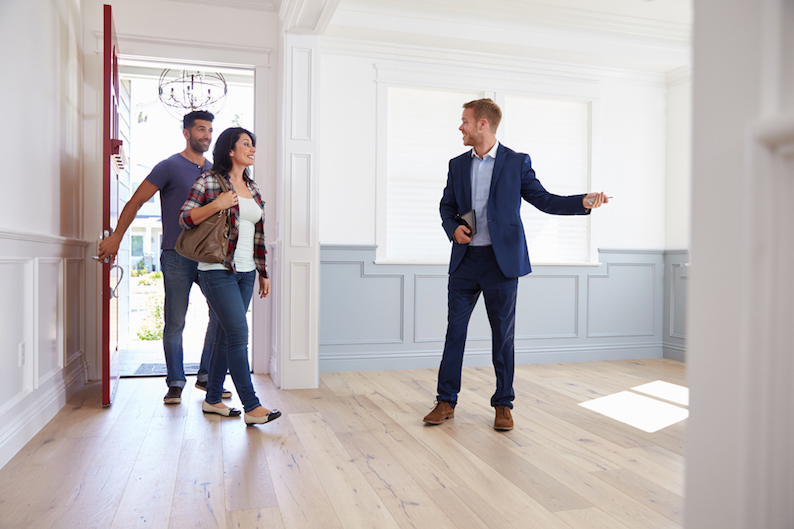 HOW THE MATCHING HAPPENS
REALTY SAGE PROS
Data Connects You. Your Expertise Closes the Deal.
Using your Agent Profile, we match you to buyers and sellers based on their responses from a detailed questionnaire.
You pay only for the leads you want.
All you have to do is sign-up and complete your Agent Profile!
Create Your Free Agent Profile Now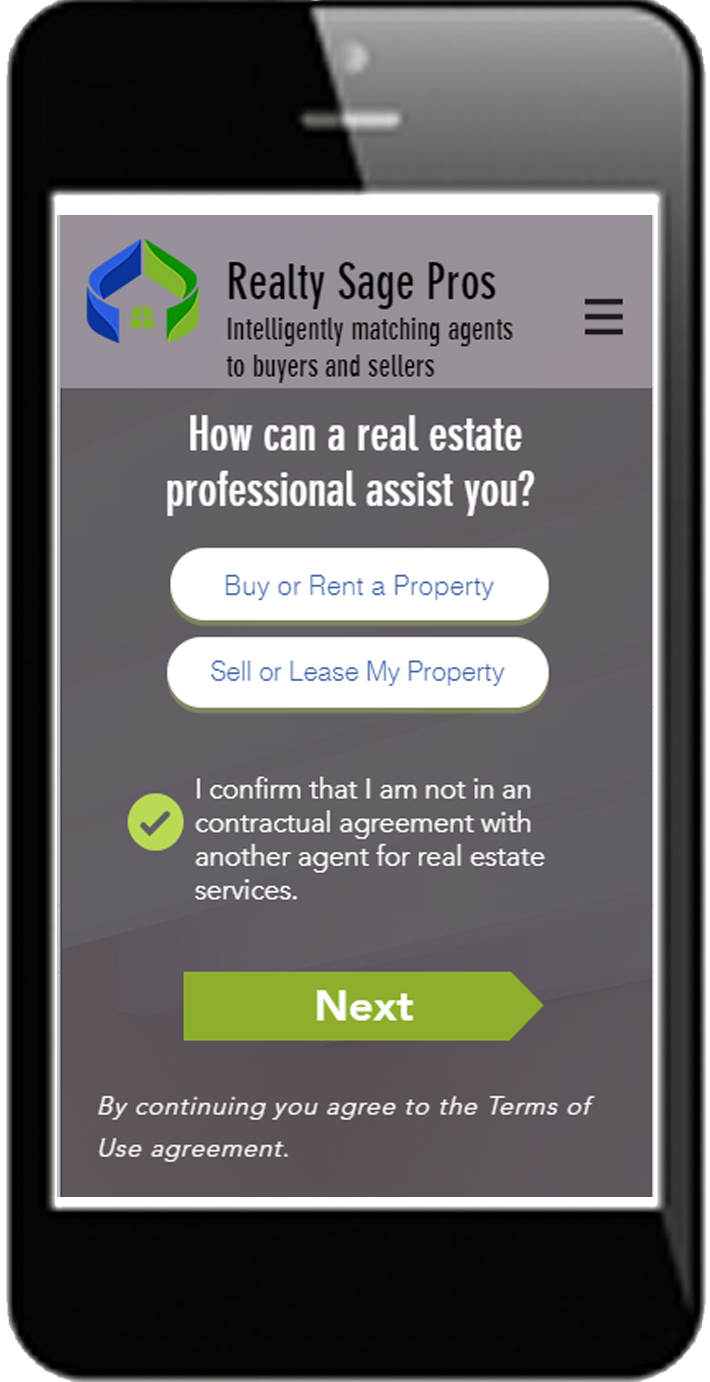 Qualifying Customer Leads

Buyers and sellers are actively seeking out a real estate agent when they answer the Realty Sage Pros questionnaire.

These questions also help agents understand the scope of their real estate needs, such their time-frame, price range, location, specific property details…. Customers must confirm that they are not in a contractual agreement with another agent.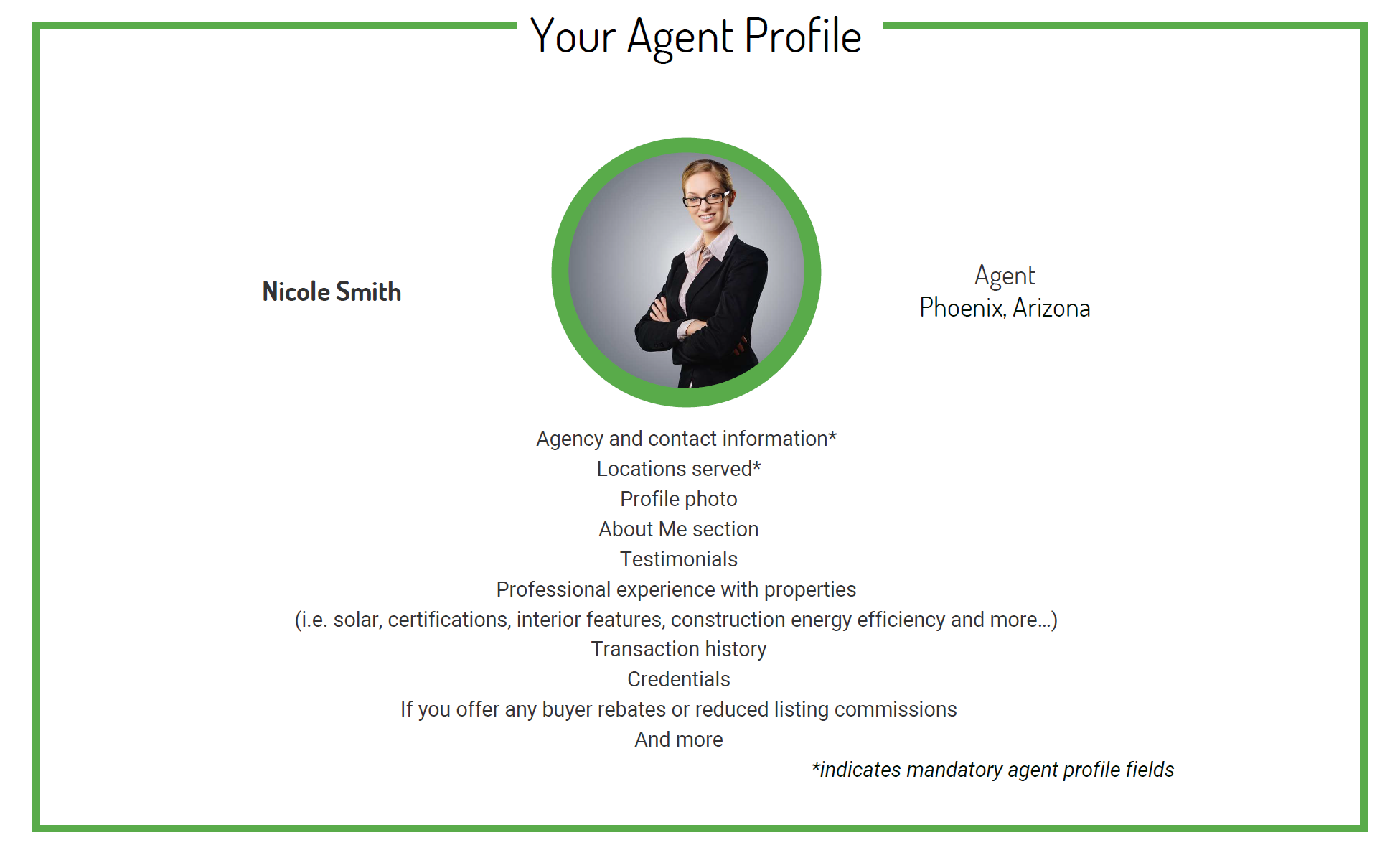 Your Profile and Experience

Data-driven for higher quality matches, your Agent Profile contains detailed experiential data which we use to match new leads.

We attempt to auto-populate* your profile data for greater ease and accuracy, but encourage you to enrich it with more details, testimonials, and any incentives.

Profile options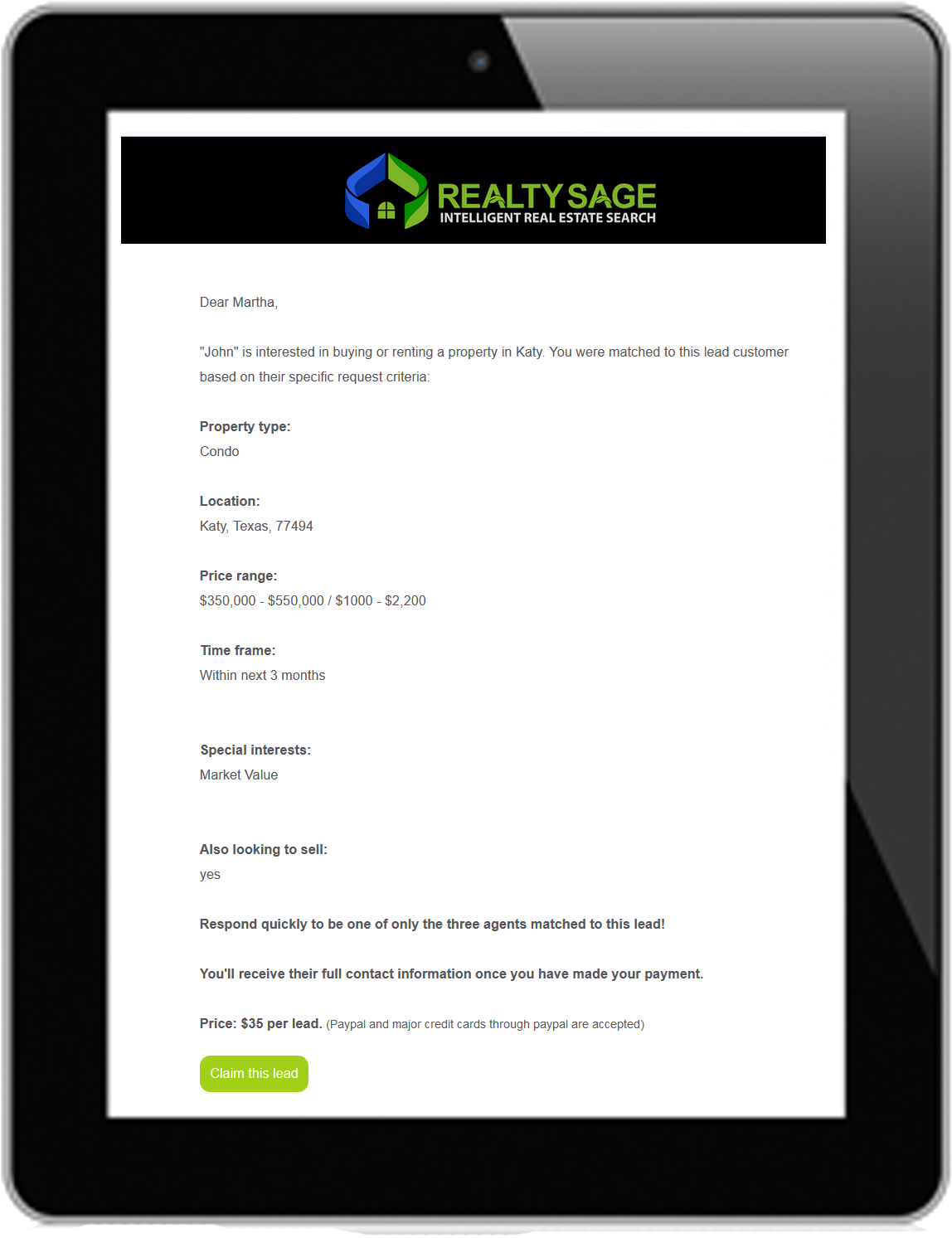 Data-Driven Matching

Based on the customer's needs, local agents will receive a notification that they have been matched based on their experience.

Only the first 3 agents who accept the lead with a confirmed payment will receive follow-up information and contact details. Quickly accept the lead if it's a good match, before others do.

Reach out to the customer right away. It's your turn to shine.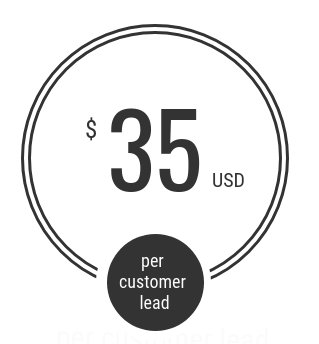 Cost and Payment Options

We send an alert to your email with the real estate needs of the customer.

If it's a good fit, you can accept the lead and submit your $35 USD PayPal payment.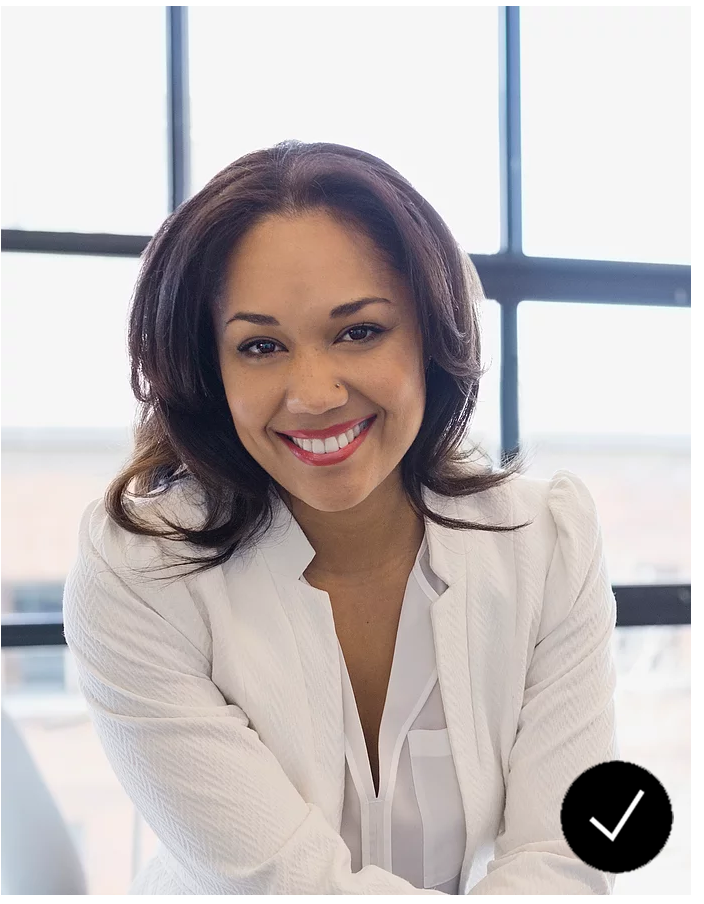 Our Guarantee

We aim to connect you to qualified buyers and sellers, who have confirmed that they are not currently in a contract for services with an agent and have provided the most accurate information about their home buying or selling needs.

We pass this information on to you to make sure you believe that the customer is a good fit for your services. However, should it no work out we offer you a guarantee.

Summary of Our Guarantee:

You can return up to 3 purchased customer leads per 12 months.
Customer leads must be returned with 7 days of purchase.
Testimonials
As a part time agent, Realty Sage Pros lead generation offers me the ability to target my marketing spend with a pay as you go model. Even better, the leads are pre-qualified so I'm focusing on the home buyers who are seeking a home in the area I serve. This is super smart option for agents who want to spend their time and money on helping their clients find their next home.

Jesse Boeding

REALTOR Keller Williams

Falls Church, VA

Receiving leads from Realty Sage Pros connects me to clients who value sustainability, one of my specialties. The information the clients and agents get from the website is priceless.

Miriam Gennari

REALTOR, Ikon Realty

Annandale, VA
THE REALTY SAGE PROS ADVANTAGE
How Realty Sage Pros Compares to Other Sites
Flexibility
One account on two platforms equals greater control of your business.
You can optimize your Agent Profile on Realty Sage pros.com or Realty Sage. Add listings for free and connect to customer leads.
Connected
While some sites only offer lead generation services or listings with limited information, Realty sage.com host listings with a vast audience of interested home buyers and sellers who are ready to connect to you on RealtySagePros.com
Ease of Use
We attempt to enhance listings and profiles with additional public information automatically (if possible). This creates less work for you and greater accuracy. You can edit your profile and listing information at any time.
Guarantee
Sometimes there is a mismatch - it happens. You can return up to three customer leads (after your purchase) within a 12-month period. You will receive equivalent marketing credit which can be used for future customer leads or applying any of the optional marketing packages to your listing..
Get Started and Connect to New Buyers and Sellers