How Your Custom Affiliate Link Works
1. Affiliate Links
Apply for the affiliate link using the form below.
Once your application is approved, you'll receive a traceable affiliate link that you can apply to;

websites,
content pages,
social media platforms,
newsletters and,
virtually anywhere you'd like!
2. Media Tools
You'll receive an invitation to access;

premade images
disclaimers
descriptions that you can copy and paste along with your links.
3. Connect
Your affiliate link directs users to the RealtySagePros site where they can connect with eco professionals through our data-matching platform.
Once the user has filled out and submitted the form, with valid contact information, we record that as a lead submission from you!
4. Earn Commission
At the end of each quarter, we'll send your report and compensation to you.
Compensation starts at $5 per valid lead submission form.
Fill out the Form to Get Started
Trusted partner, sponsor and award winner with leading companies and organizations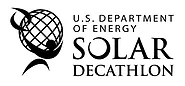 Also seen in...






*RealtySage formerly VivaGreenHomes