A Guide to Smart Lighting
30 June 2022, 00:05
By Vlera Bajraktari, Sustainability writer for Realty Sage

The lighting system plays an essential role in our daily life. Have you ever felt like you just can't get the proper light when you're preparing to have guests over? Has the dim light ever made you sleepy when you had a lot to work or study? Or worst case scenario, you just made yourself comfortable in bed and then realize you forgot to turn the lights off. Smart lights provide a solution for all these challenges. They increase your comfort and life-quality, all while saving you money on electricity bills.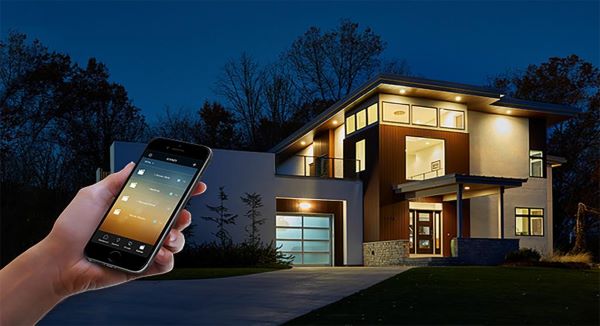 WHAT TYPES OF SMART LIGHTING ARE AVAILABLE
Smart lighting is an innovative lighting technology which allows you to remotely control your lighting. You can automatically dim the light, adjust the color temperature or control the correct amount of daylight. They can be triggered by apps, sound, movement or the amount of daylight shining into a room.
There are dozens of smart lighting options for you to choose from, starting from smart light bulbs, lamps, smart switches and dimmers, to whole home smart lighting systems. These include indoor and outdoor options, as well as different connection types i.e., through Wi-fi, bluetooth, ZigBee or Z-Wave. Below, I will briefly review a few of the most popular types of smart lighting options. Since some of these products use specific types of platforms and connections we strongly suggest you do further research to discover which ones work best for you.
Smart light bulbs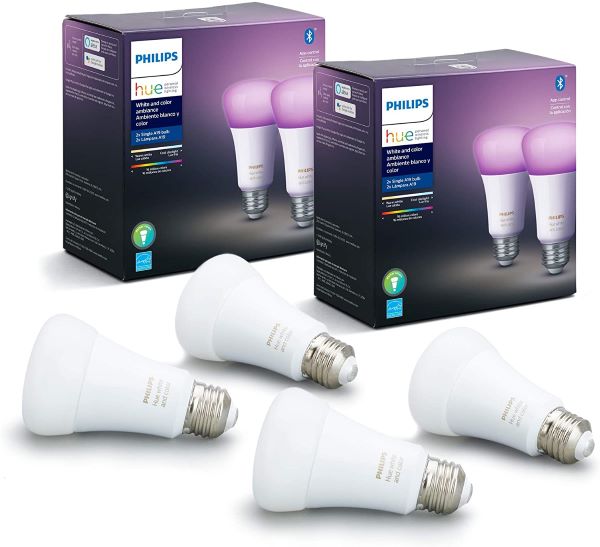 Smart light bulbs are similar to regular, incandescent light, but they offer remote operation. They are the simplest form of smart lighting because there's no need for rewiring or drilling, you simply remove your old bulb, replace it with the smart bulb and connect it with Wi-fi. There are Bluetooth, Z-Wave and Zigbee-compatible bulbs available as well.
Smart light bulbs are usually the best option when you just want to automate part of your home. One of the best and most sophisticated options is the Philips Hue White & Color Ambiance bulb. But if you're looking for something cheaper and simpler, Wyze or Sengled are great choices as well.
Photo Philips Hue White & Color Ambiance bulb
Hub-controlled smart lights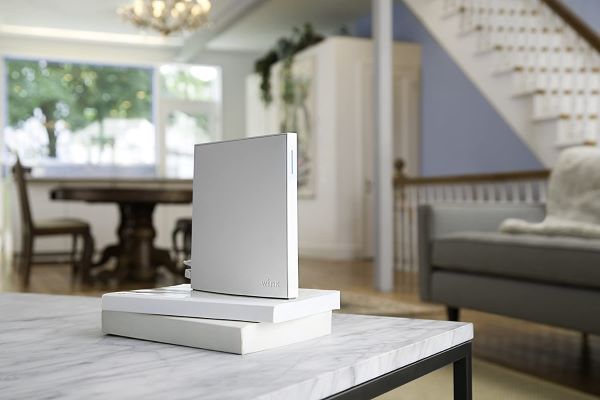 Hub-controlled smart lights are generally larger in scope and can act as a whole-house smart lighting system. A hub serves as the bridge connecting all of your smart devices together. A hub is plugged into a router and can use different protocols - Wi-Fi, Bluetooth, Z-Wave and/or ZigBee - the more, the better.
This is the best option when you want to automate your entire home, because then all your smart gadgets - lights, thermostats, security cameras, locks - can be easily controlled and also interact with each other. This allows for several IFTTT (if this, then that) applications. For example, you can program your smart lighting to change hues given interior temperatures. If your lighting system requires a hub or you just prefer the convenience it offers, Wink will do the job.
Photo Wink Hub 2
Smart switches and dimmers
A smart light switch replaces an existing light switch. When you link it to your home's wireless network you can flip that switch off and on remotely or via voice assistants. The advantage of smart switches is that your light bulbs don't need to be smart lights, they just need to be connected to that switch. Here you also have a variety of choices, starting from the Philips Hue v2 Smart Dimmer Switch, to Lutron Caseta and GE Enbrighten.
Photo Lutron Caseta
BENEFITS OF SMART LIGHTING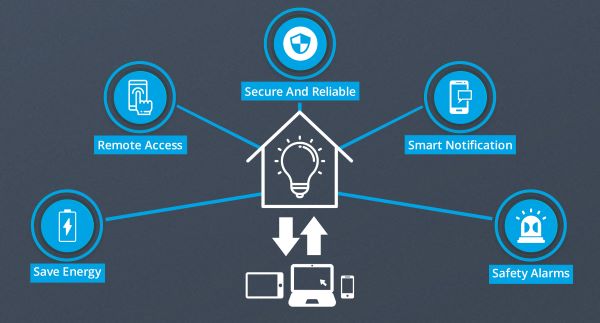 Energy and cost efficiency
One of the most critical advantages of smart lighting products is that the increased controllability reduces energy consumption. Smart lights can alert you if a light has been left on in the home when no movement is detected, allowing you to turn it off or even turning off automatically. Almost all smart lighting products are made to work with LED lighting fixtures, which use at least 75% less energy, and last up to 25 times longer than traditional incandescent bulbs. By switching to LEDs, you can save around $4,000 over 20 years (the typical lifespan of an LED).
Health
Light creates more than just visual effects, it also has biological and psychological effects that can impact our health and wellbeing. It affects your sleeping cycle and your mood and productivity during the day. According to Cleveland Clinic, light therapy - exposure to artificial light that mimics natural light - helps with Seasonal Affective Disorder (SAD), depression and sleep disorders.
Convenience
Some people come and go at the exact same times every single day; some like to mix things up. Smart lighting can accommodate both. You can schedule when you want your lights turned on and off, or you can add motion sensors, so that when you walk into certain rooms or past areas of your home, lights switch on automatically. The various options of brightness, hue and saturation, adjust to all scenarios.
Safety and security
Smart lighting can automatically illuminate a sidewalk, porch, or hallway so you never have to amble around in the dark again. You can even use your app to control lights whilst away from home – much superior to traditional timers which can only come on at the same set times. Think Home Alone – lights going on and off at random times is far more of a deterrent than a predictable pattern.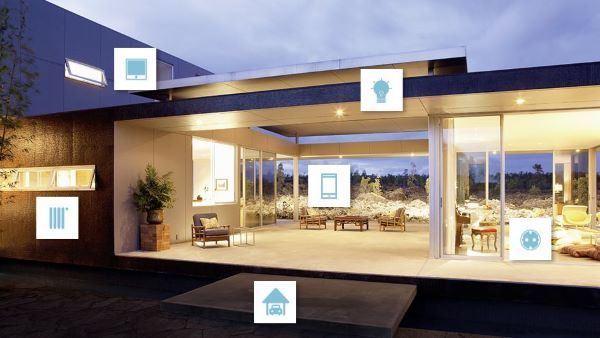 SMART LIGHTS. SMART HOMES
Smart lighting is usually the first step into setting up a smart home, it's easy to install and its benefits are instantly noticeable. Considering improving your home with smart lights or other smart devices is one of the many reasons why you need an energy assessment. Energy audits assess the energy consumption in your home, advise you on how to be more energy efficient and areas you could improve. In order to get the best from what a smart home has to offer, you should read about 6 essentials of smart homes and their benefits in more detail.
Back to news